How do I know?
Even though a man only "knows" he is called when he is ordained, there are many positive signs that can point to a vocation, and here are some of them:
A friendship with Jesus is important to me.
People tell me that I would make a good priest.
A desire to go to Mass and Adoration frequently, even daily.
The thought of becoming a priest keeps coming back over and over again.
I'm afraid to tell my friends and family that I've been thinking about the priesthood.
I imagine myself preaching or think about how I would preach the homily differently.
I have a burning desire to help people get closer to Christ and to know the Truth.
If some of these statements reflect how you feel, then God may be calling you.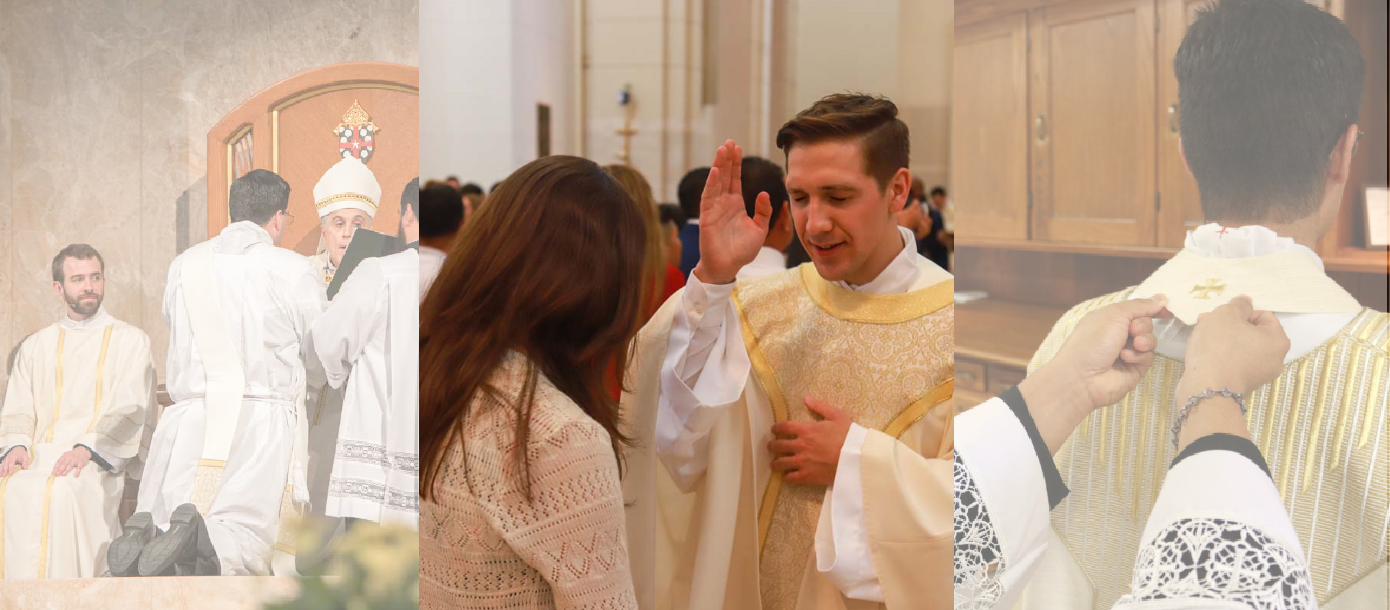 What is a Diocesan Priest?
A diocesan priest lives among the people in the parishes of the diocese ministering to the day-to-day needs of God's people as a spiritual father. His ministry centers around the administration of the sacraments: celebration of masses, baptisms, weddings, funerals, hearing confessions, and anointing the sick. In this way, he is like a general practitioner or a spiritual family doctor that caters to the diverse needs of the people in his parish. His commitment is to serve the people of the local Church - wherever the Cardinal assigns him in the Archdiocese.
What do Diocesan Priests do all day?
Take a tour with newly ordained Fr. David Michael Moses
Go Global
RELIGIOUS ORDERS AND CONSECRATED LIFE
Religious and Consecrated exemplify a heavenly way of life. It often includes priesthood.
"The consecrated life, deeply rooted in the example and teaching of Christ the Lord, is a gift of God the Father to His church through the Holy Spirit."
(Vita Consecrata, 1)
DISCERN WITH US